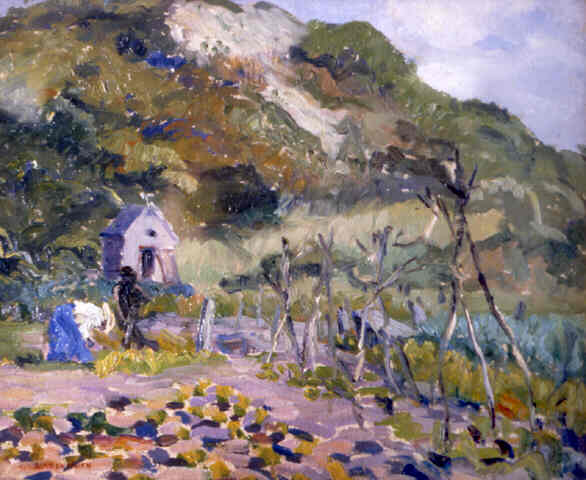 The Vegetable Garden
by Tod Lindenmuth
I was talking with a friend the other day about family history.

My, what a wonderful thing to reflect on. Knowing that we come from something, somewhere, a place and time much more simple than we know now. We all have traditions and quirks, good things and even bad things instilled in us.

We all have history.

As I was talking about my family history I was taken back to my childhood when I used to watch my Papa garden. He was so good at harvesting vegetables and I so loved watching him do it. Summertime was always such an amazing experience at Nannie and Papa's house snapping beans, eating fresh tomato sandwiches, watching Nannie can stuff for the winter, eating something homegrown with every meal.

I look back on that time with such a fondness, but at the same time, I'm saddened that I didn't glean any of that wisdom. That I haven't established that same routine of gardening, or just playing in the dirt even, in my own family.

Both of my grandparents learned what they knew about soil and planting and picking and canning from their parents. To this day, to visit my Papa's side of the family is like taking a step back in time. There are still gardens, cool creeks that flow through the mountainside, honey bees and a cellar that stores a winter's stock.

History.

I want that for my girl. I want her to not just have roots, but to KNOW her roots. To be able to pick them up and hold them in her hand, gaze into the depths of her lineage and embrace it, learn from it and pass it on.

A gardening of the soul, so to speak.

Papa's soil was deep and rich from years of love and attention...so too is ours...we just have to learn to work it and harvest it. But, oh glory, once we prep it right and give it just the right combination of sun and shade and water...

Roots.

And the fruit from it is plentiful.

Yes, our history is rich and our roots are strong.

I think I might just plant a garden this year.

Blessings friends,