"Two of my favorite things are knitting and reading, and the evidence of this often shows up in my photographs. I love seeing what other people are knitting and reading as well. So, what are you knitting or crocheting right now? What are you reading?"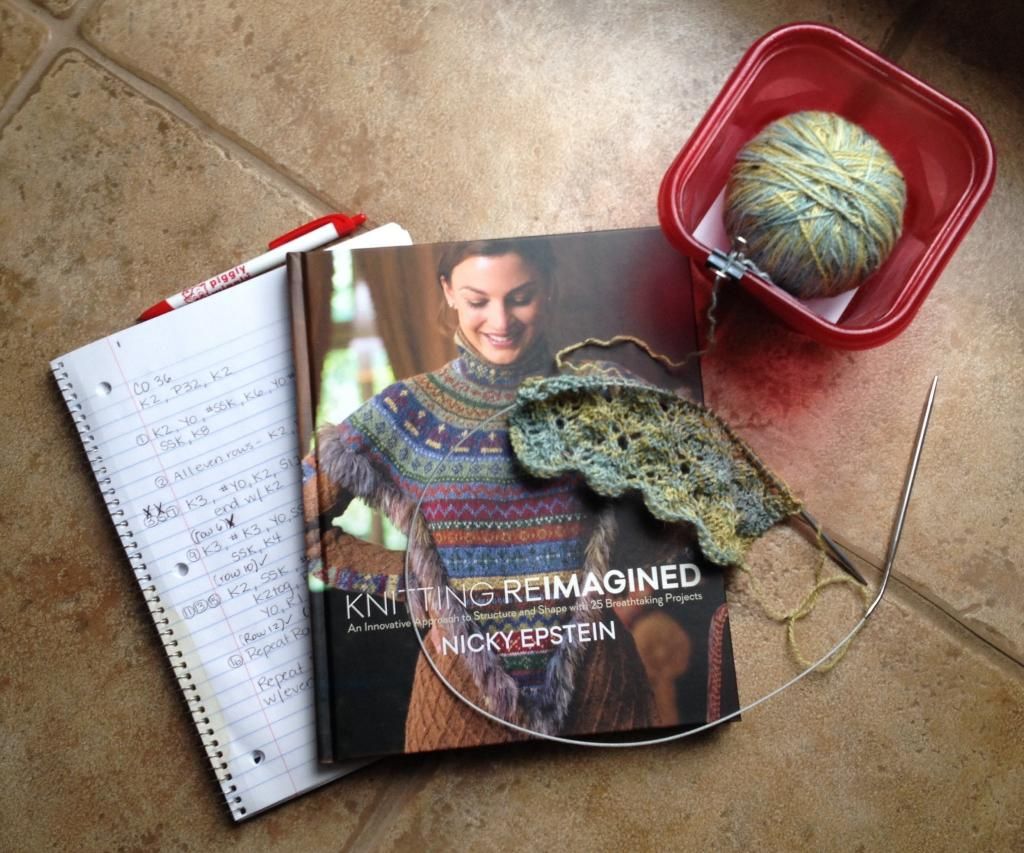 Remember the
Scarf With No Name
that I mentioned last week? The yarn that had started out as many things, but ended up frogged every time?
Well, here they are. This was last night. I'm well into another pattern repeat now and getting ready to start a third. As intricate as the pattern looks, it moves really quickly. And it isn't boring like the knit one row, purl one row baby blanket (which still isn't complete...ahem).
The original pattern on ravelry initially gave me a run for my money. Apparently the written pattern did not match the charted pattern and only the charted pattern was correct.
That's fine and dandy for someone who reads charts easily. I, however, am not that person.
Fortunately some brilliant ravelrer translated it and
posted
to their page. Thus my handwritten copy. I don't do well with following instructions via a web version. I have to have hard copies and our printer is out of ink, so talk about old school.
I anticipate my scarf will be done by next week's Yarn Along and it will mark the second completed project that I've made for myself in three years of knitting. That number needs to go up.
I'm perusing through Nicky Epstein's Knitting ReImagined right now. It's interesting for sure...not your average run of the mill knitting patterns. I'll write more about it next week in my review and I'll also have a copy up for grabs. So stay tuned for that.
Can't wait to see what everyone is working on this week.
Sharing at:
Blessings!